Yesterday, I attended The Power of Intention Workshop held by my friend Lula Abera, ICF Certified Coach at Fairmount Park Horticulture Center. This was my first time at the Horticulture Center. It was BEAUTIFUL and the perfect setting for such an event. We were surrounded by a multitude of plants which symbolized growth for me in this current season of my life. It was yet another reminder that I am right where I need to be in life as I am deeming 2023 my year of rebirth.
The workshop started with a 30-minute guided meditation led by Niema Golphin, a Certified Meditation Therapy Instructor, to help us tap into our inner wisdom and set clear intentions for the year ahead. Since the meditation, I keep hearing Niema's soothing voice in my head saying, "Everything is working out for your good." Following the meditation was a 45-minute interactive journaling workshop led by Lula. The guided workshop provided you with space to tune into your soul's calling for the new year with step-by-step journal prompts and exercises to uncover your intentions.
We were given a worksheet that listed 14 areas of life and tasked with selecting 5 of those areas to rate from 0 – 10. 0 being completely dissatisfied and 10 being it simply couldn't be any better. Then we had to ask ourselves the following questions: what's working well, what's not going so well, how do you want this to be, what's holding you back from making changes, and what's the first step to change this.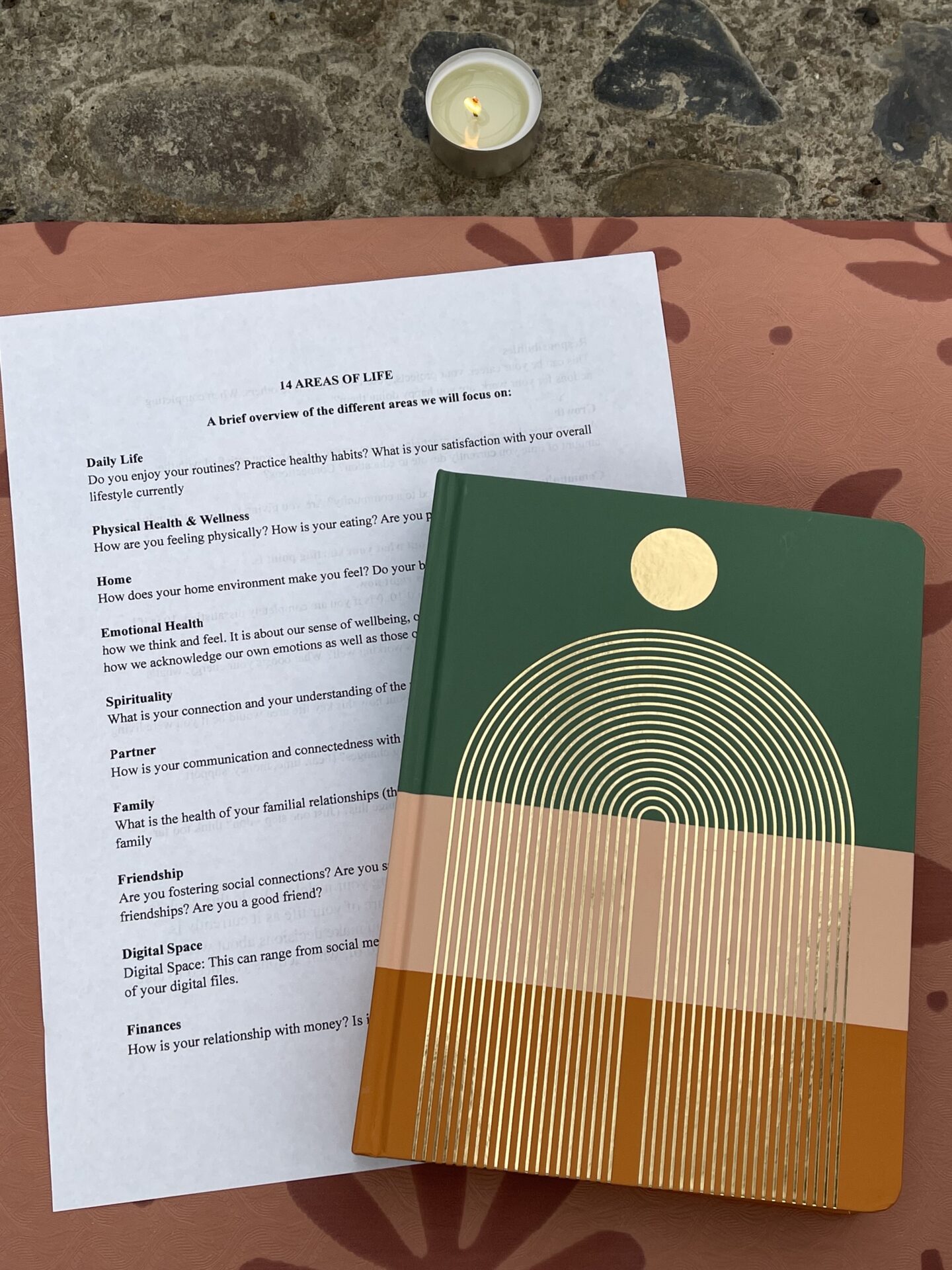 There was a young lady who bravely shared how what she is often admired for most by others is the one thing that she doesn't like about herself, which is being identified as "strong". This resonated with me on so many levels because I'm almost always told that I'm so "strong". Sometimes it's not that you want to be strong, it's the only option you have. Per the attendee, this armor of being "strong" has caused her to no longer be in tune with her emotions because she's been strong for so long. She didn't even know how she got to this point. That's exactly where I am today. I am removing my armor of "strong" to simply feel and be and not shy away from the parts of me that may at times make me feel "weak". That leads me to my biggest and #1 takeaway from this workshop.
Takeaways / Questions to Ask Yourself
Look at the side of you that you ignore and tend not to show to people. Hiding that side is bringing you down and may even be holding you back. Self awareness + action = change.
Do a self-audit at least twice a year. Don't wait until the end of the year. My intention is to do a self-audit quarterly.
Look at yourself as a plant. Are you watering yourself? What does it take for you to blossom and bloom?
How can you actively create the life you want instead of life creating it for you?
Ask yourself every morning how are you going to show up for yourself.
Give yourself grace. Life is hard and we are all trying to do the best we can.
Be intentional.
Leave a comment below and let me know your thoughts. Did any of the takeaways or questions resonate with you?