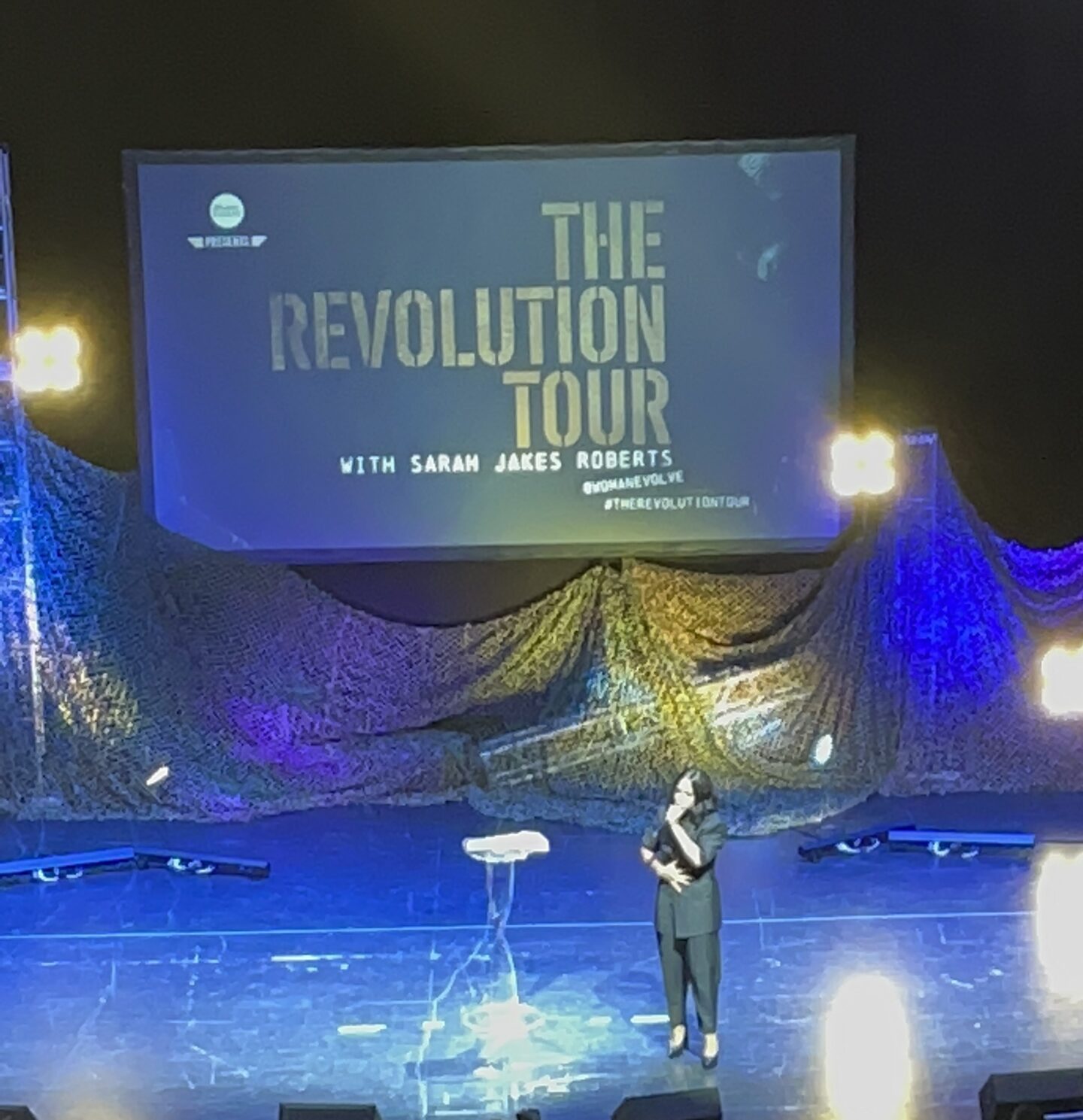 At the start of this year, I knew I wanted more for my life. I knew a radical shift was happening in me. I knew God was working in and through me. I could feel it! After resigning from my full time job as a HIM Director at the end of 2021 to fulfill my dream of being a full time Blogger & Influencer I felt lost and at times scared. I knew this next chapter of my life was ordained by God, but how was I going to get where He wanted me to be.
In an effort to not only get closer to God but to also transform into the woman He wants me to be, I began reading, "Women Evolve: Break Up with Your Fears & Revolutionize Your Life" by Sarah Jakes Roberts. It took me a few months to complete the book but every SINGLE time I picked it up, it spoke to EXACTLY what I was going through or feeling just before reading it. You can't tell me that isn't God. Doing the "Working It Out" exercises not only deepened my connection with God, but also my connection with self. Venturing on this new journey requires ALOT of self reflection and self awareness.
After reading, Woman Evolve, I knew that if Sarah Jakes Roberts came to my city, I had to be there. Pastor Sarah came to Philly back in 2020 for her "Refuse to Lose" Tour. I wanted to go to that one as well, but I didn't want to go alone. That's one thing that I learned while reading her book. I have to get out of my comfort zone and get into community with other like minded women. And I did just that by going to "The Revolution Tour" solo.
Upon Rich dropping me off at The Met Philadelphia after my second attempt at leaving the car (chilleeeee now your bags have to be a certain size and requirement so I just left mine in the car with him) as soon as I walked around the corner a young lady told me I looked cute. She then asked if it was Pastor Jakes and I replied, "yes", then she said, "You're so lucky!" We both looked at each other and smiled. I couldn't see her smile because we're still wearing masks, but I could see it in her eyes. That really made my day. My first thought was I'm not lucky, I'm blessed because leading up to this night I have diligently prayed asking God to show me a sign that He is with me. To let me hear a word that I know can only come from Him. From beginning to the very end of that service God spoke to me. Even as I write this I am getting teary eyed because I can still feel His presence. All I can say is, thank you Jesus!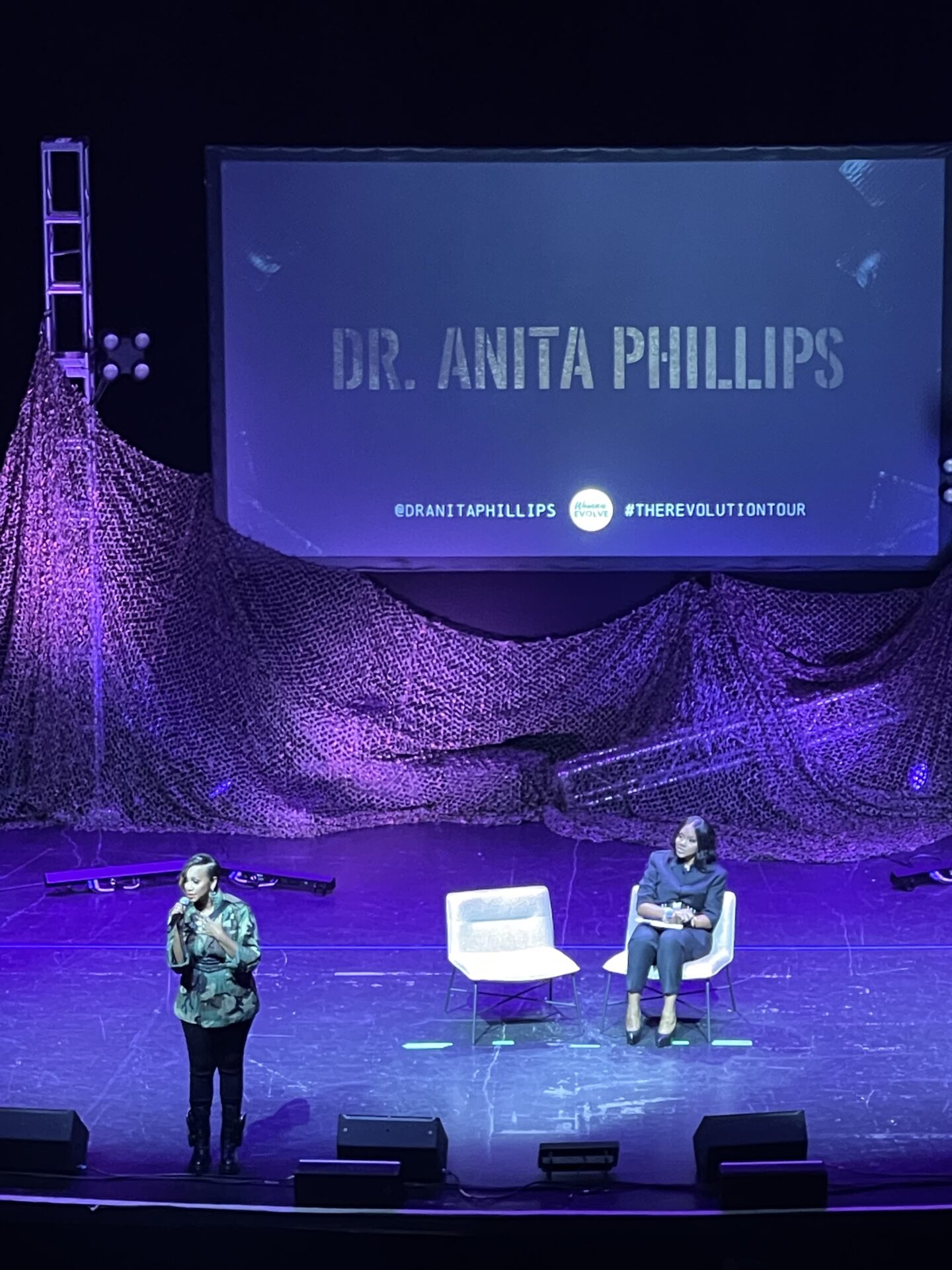 The tour opened up with some fun and trivia, then praise and worship (the choir was AWESOME!), special guest Dr. Anita Phillips, a health segment with Dr. Regina Davis Moss of Black Women's Health Imperative, then a WORD from Sarah Jakes Roberts and praise and worship to close.
The night was nothing short of AMAZING!!! There wasn't a dry eye in the house. The Holy Spirit was moving and as of Wednesday, 6/22/22 I've been changed! When Rich came to pick me up, he wanted to hear all about it. I was so moved by the experience, because it was an EXPERIENCE that I was speechless. I knew if I began to talk the tears would just flow uncontrollably. I needed time to sit and process the night's events because it was EVERYTHING! If you ever have the opportunity to see Sarah Jakes Roberts live, GO, get your ticket ASAP. This is her second sold out show in Philly and now I know why. You WILL be MOVED!
7 Takeaways from The Revolution
Your heart is the nurturing foundation of your mind. As women, we are walking hearts. We skip over the truth our body is trying to tell us because we believe that it's an act of faith. Slow down and listen.
Emotions are not sin. Allow the emotions to flow out so God can fill it with His power. Your emotions are bodily experiences. It's holding the emotion that changes the texture of your heart and makes you sick. Let it GO!
God cares about how you feel and how you feel is real.
There is more power in Jesus than there is in your issues.
Nothing will change until you change the way you see yourself. Healing changes the way you see yourself.
Come out of hiding. You can't win and stay in the background. Take up space!
Your identity is not connected to who you used to be, it's connected to who God called you to be.
I will leave you with these 2 questions that were asked of us at the start of the service.
What do you want to see revolutionized in your life?
What do you want to overthrow?