A month ago, one of my dearest college friends, Jessica, extended an invitation for me to attend the 1st Annual Philly For Better Birth Brunch on October 3rd, hosted by, A Home From Shana Foundation Inc. It had been a while since I saw Jess, so I knew this would be a great time to show my love and support for her and the foundation.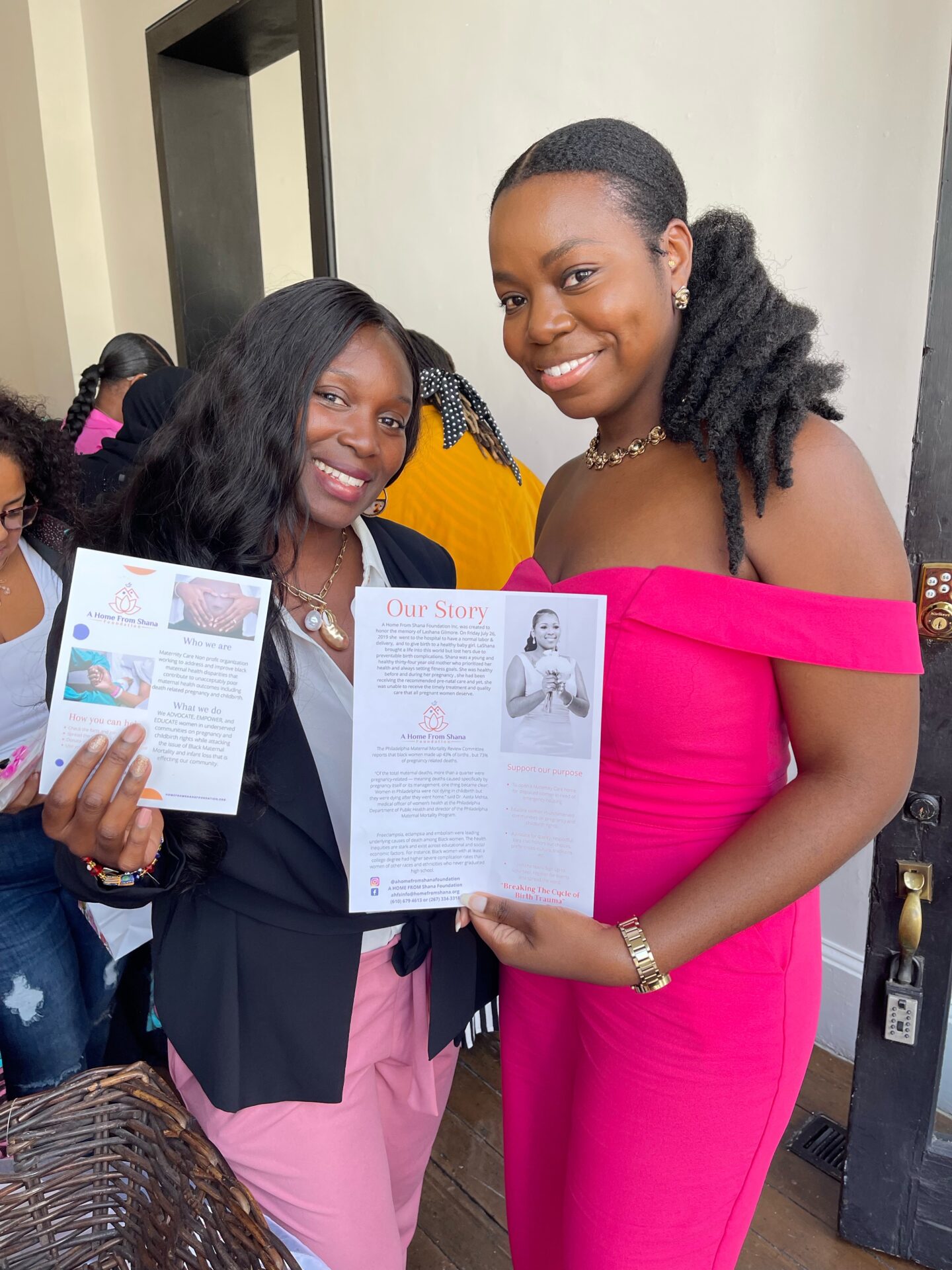 In preparing to attend this event, I was quite nervous because I knew this event had the potential to stir up a great deal of emotions for me. Shana was one of Jessica's best friends. I had met Shana on 2 separate occasions for Jessica's birthday. From what little I knew of Shana, I could see that she had a vibrant and fun loving spirit. She was a beautiful queen and carried herself as such.
On Friday, July 26, 2019, Shana went to the hospital to have what should have been a normal labor and delivery of a healthy baby girl. Sadly, Shana died after giving birth to her daughter due to preventable birth complications. Shana was a young thirty-four year old mother who always prioritized her health.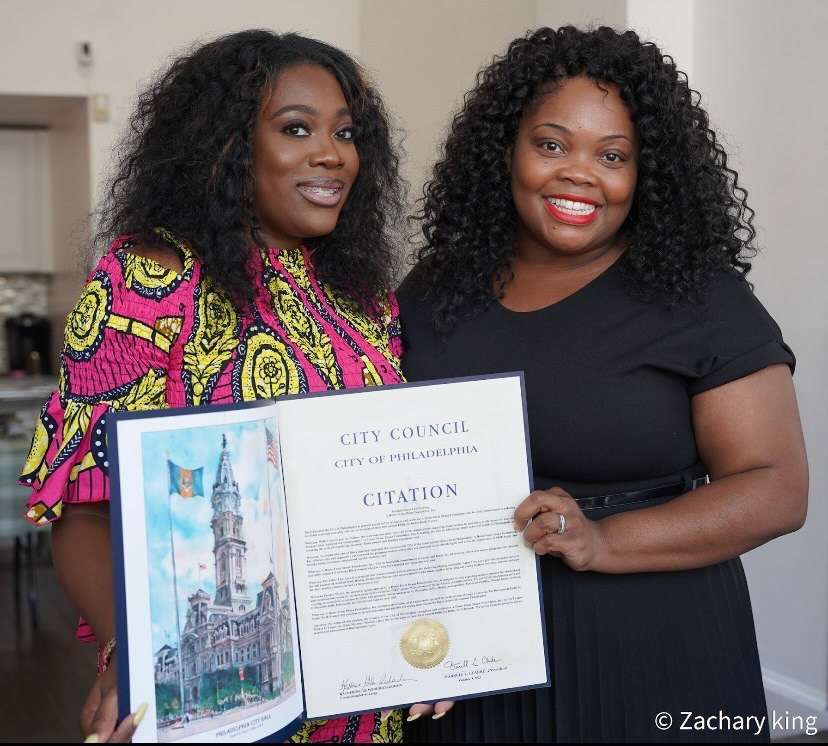 To honor the memory of Shana, A Home From Shana Foundation Inc. was created by Cleopatra Robinson with the mission to "break the cycle of birth trauma by providing resources for pregnant women in underserved communities and support throughout pregnancy, during labor and delivery and postpartum." Though this brunch was created out of such a tragic event, it was much needed for me, in this current stage of my life.
According to The Philadelphia Maternal Mortality Review Committee, Black women made up 43% of births in Philadelphia from 2013-2018 but accounted for 73% of the pregnancy-related deaths. Per Aasta D. Mehta, MD, MPP, Medical Officer of Women's Health at the Philadelphia Department of Public Health, and Director of the Philadelphia Maternal Mortality Program, "Significant racial disparities in maternal health outcomes demand attention to the underlying issues, which should be accomplished by addressing implicit bias and systemic racism."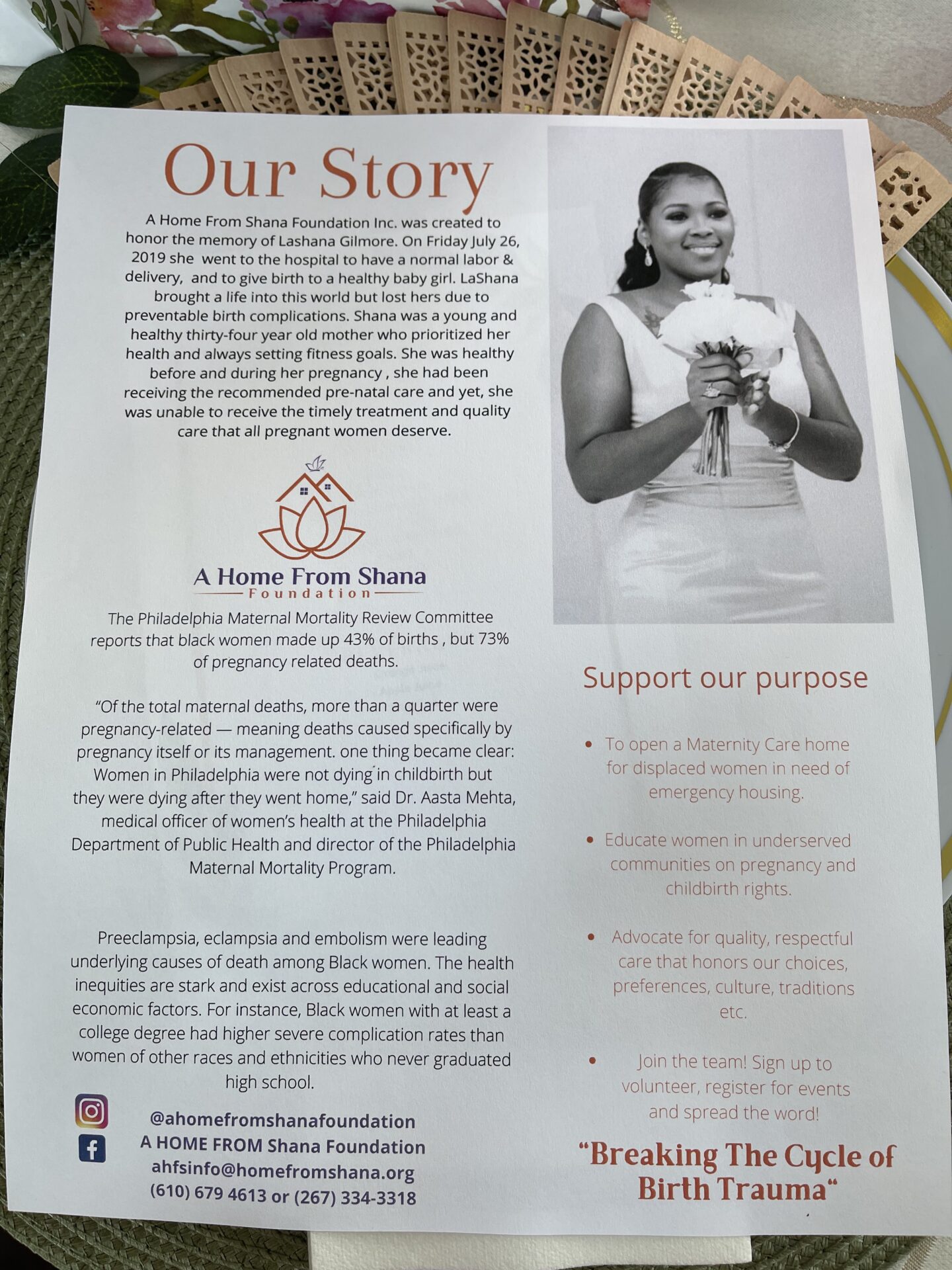 In addition to the good food provided by Chef Sir to my surprise, the brunch included a group of very informative and diverse panelists.
As pictured below from left to right Pediatric Nurse, Zakiyyah Morrison, Dr. Nicole Salva of Obstetrics and Gynecology at Penn Medicine, Michele LaMarr-Suggs, Penn Medicine midwife; who serves on the Philadelphia Maternal and Mortality Review Committee, Markita Glenn, a trained birth and postpartum doula and certified lactation counselor and advocate and volunteer for Hope Pregnancy Center Phaedra Anderson.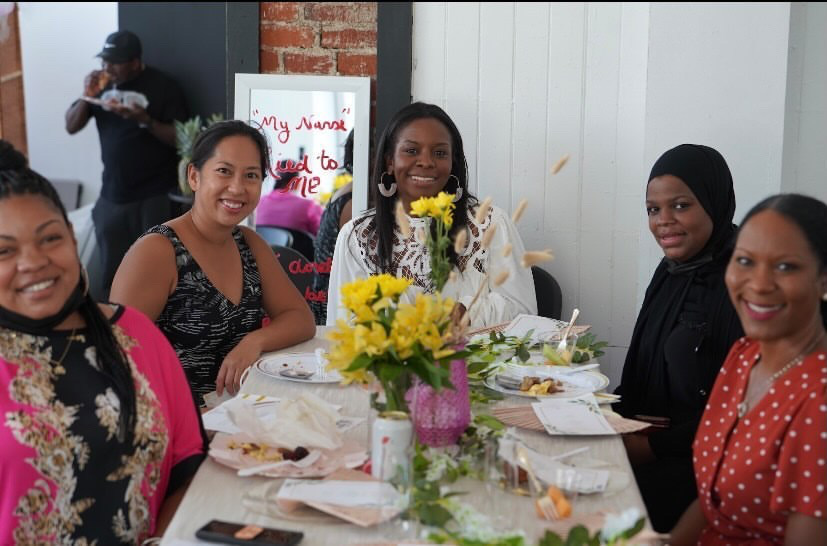 The common theme amongst the panelists was advocacy. You have to be your own advocate. We spend more time shopping for a house, the clothes we're going to wear than shopping for a healthcare practitioner. That is a sad but true reality for many of us.
We must do our research about the health system we intend to visit.
Ask questions such as:
How many maternal deaths?
What's the c-section rate?
What's the epidural rate?
You have a right to book an interview or consultation with your prospective healthcare professional. As you are doing your research and find a practitioner who you feel comfortable with, remember they can only give you the options, but the decision is up to you. Don't be afraid to get a second opinion and if for any reason you no longer feel comfortable with that practitioner, you have the right to request a new healthcare professional.
My takeaway from the 1st Annual Philly For Better Birth Brunch is you must be your own champion. NOBODY knows your body better than you. Speak up because your life depends on it.
Please feel free to share your pregnancy experience, story and/or advice below.
I would love to read it, as I hope to be an expectant mother someday.