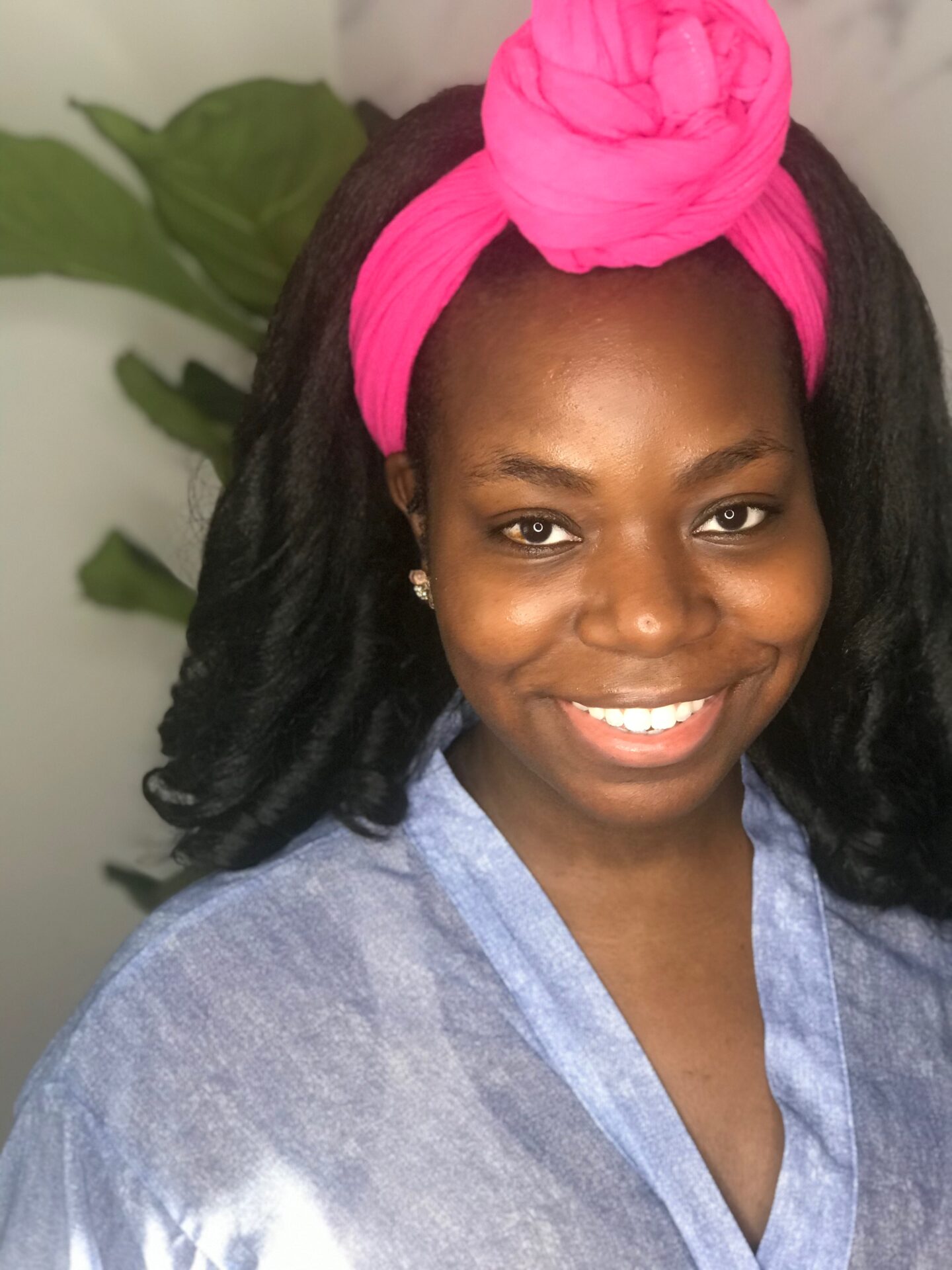 Washing my hands every 5 seconds (as if I wasn't already a germophobe…le sigh) and wearing surgical masks daily has left my hands and face looking as dry as the Sahara Desert (don't laugh!). If you know me personally, you know I'm Positive Patty all day every day. I always look at the glass as half full, so when it was mandated for us to wear masks, I thought, "Okay!!! I can save some money on makeup AND save time on doing my makeup…win-win." UNTIL week 2 of constant hand washing and wearing a mask almost EVERY DAY.
It started with my hands first, slowly but surely, the constant washing and hand sanitizing was causing my skin to crack and peel. It started to look like crocodile skin which is NOT sexy. That's when I knew I had to do something because they say, you can tell a person's age by their hands and forever young is the name of my game. Shortly, after I got my hands in order then my face started to get dry, with a pimple here and there. Even my lips were dry, drier than dry…they were borderline DEHYDRATED. I said, "Oh, heck NO!" Something had to give, so I swapped my nighttime skin care routine for my daytime skin routine and GIRL that did the trick!!! The moisture returned and my melanated skin retuned to its cocoa butter loving chocolaty complexion!
To bring my hands back to their soft and velvety feel. I use my personal favorite, good 'ole Vaseline. Yes, girl! If we don't have nothing else to moisturize our skin, we most certainly have some Vaseline! To increase the moisture level I slather my hands (and sometimes feet) with Vaseline then put them in powder free gloves (or saran wrap depending on what I have in the house) and sleep in them overnight. It does wonders!
Now, to bring this face back to its rich chocolateness I had to purchase products on the higher end of the beauty shelves, OleHenriksen Let's Get Luminous Brightening Vitamin C Essentials Set. This trio brightens, hydrates, helps firm and reduce the look of fine lines and wrinkles. I told y'all the name of the game is forever young! This set can be used for both daytime and nighttime use; however, I prefer to use it at night because it makes my skin have that glow (aka look super duper oily)!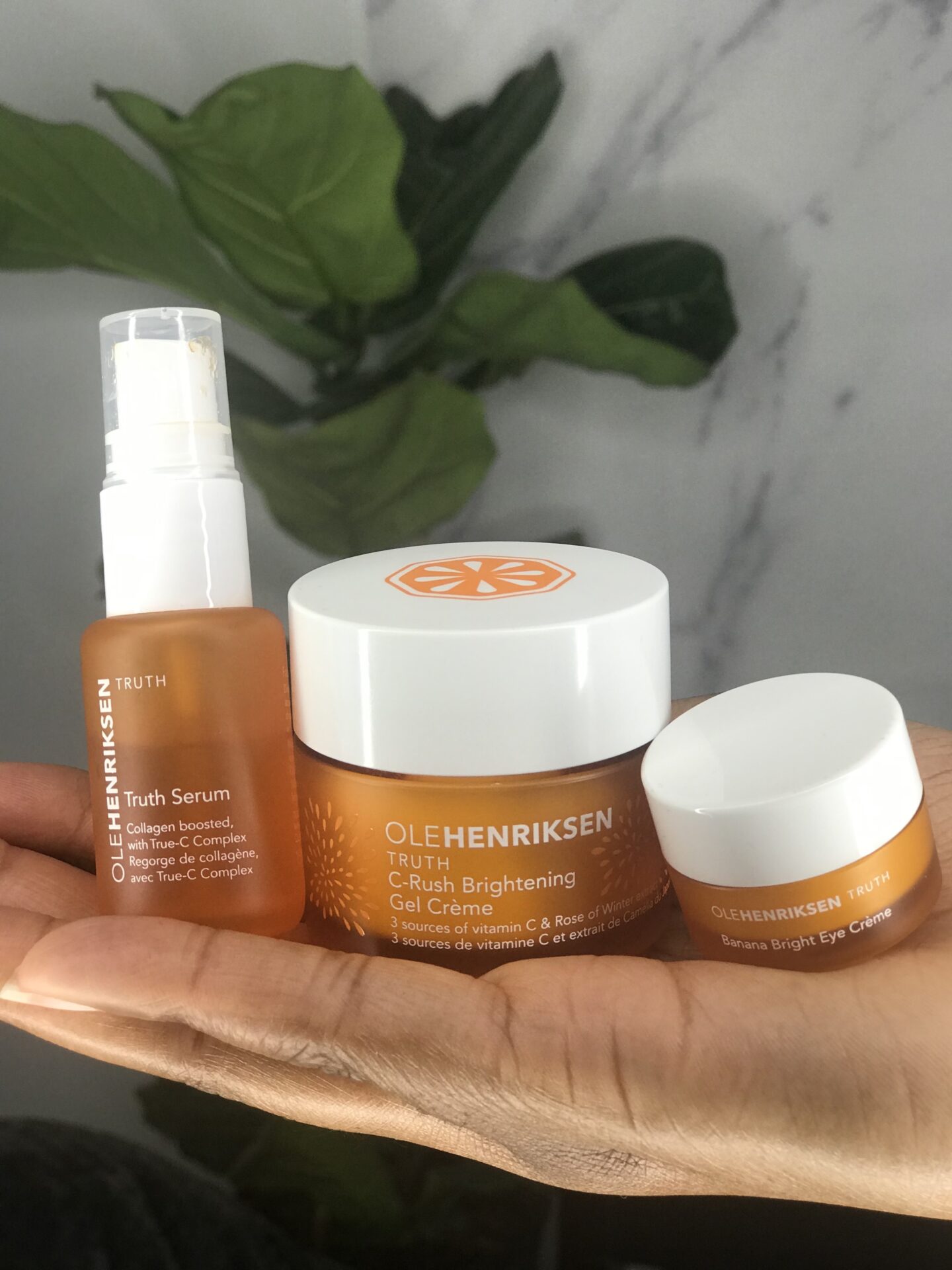 On a freshly washed face, I apply the Truth Serum first, then the C-Rush Brightening Gel Crème, followed by the Banana Bright Eye Crème.
Let's not forget the lips. Our lips must remain kissable and ready for quarantine date nights with the significant other. I love GlamGlow's Poutmud Fuzzy Lip Treatment. I use this then follow up with Vaseline to lock in the moisture.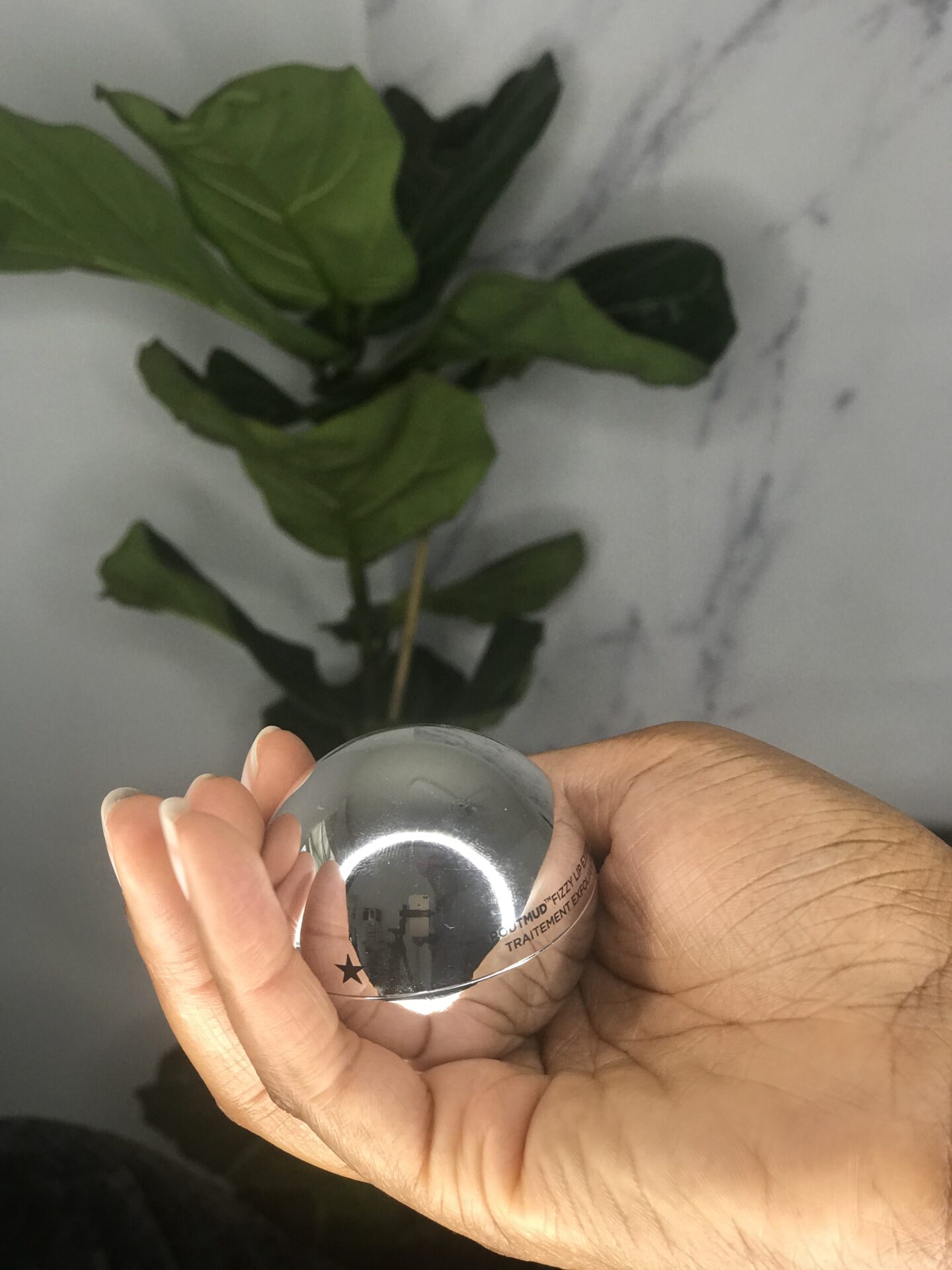 Tips on how to bring your skin back to life.
Moisturize, moisturize, MOISTURIZE! Drink your water, mind your business, and put on that cream / serum / moisturizer / Vaseline…Whatever tickles your fancy. Just DO IT!
Go make-up free – ladies use this time to give your skin a (for some – a much needed) break. Think about all the money you're saving by not having to purchase products. Better yet, put those extra coins towards your future. Save, save, save, invest and save some more. Or, if you have student loan debt, check out my tips to pay those off here. We all know makeup is hella expensive.
Exfoliate – your face, hands, body, and your lips.
Apply a facial mask 1-2 times per week.
Workout and eat right (meanwhile I'm pointing at you I have 3 fingers pointing back at me…bows head in shame). We are what we eat and my skin looks thee absolute BEST when I'm eating right and working out.
Leave a comment below. How has your skin been holding up during the pandemic?