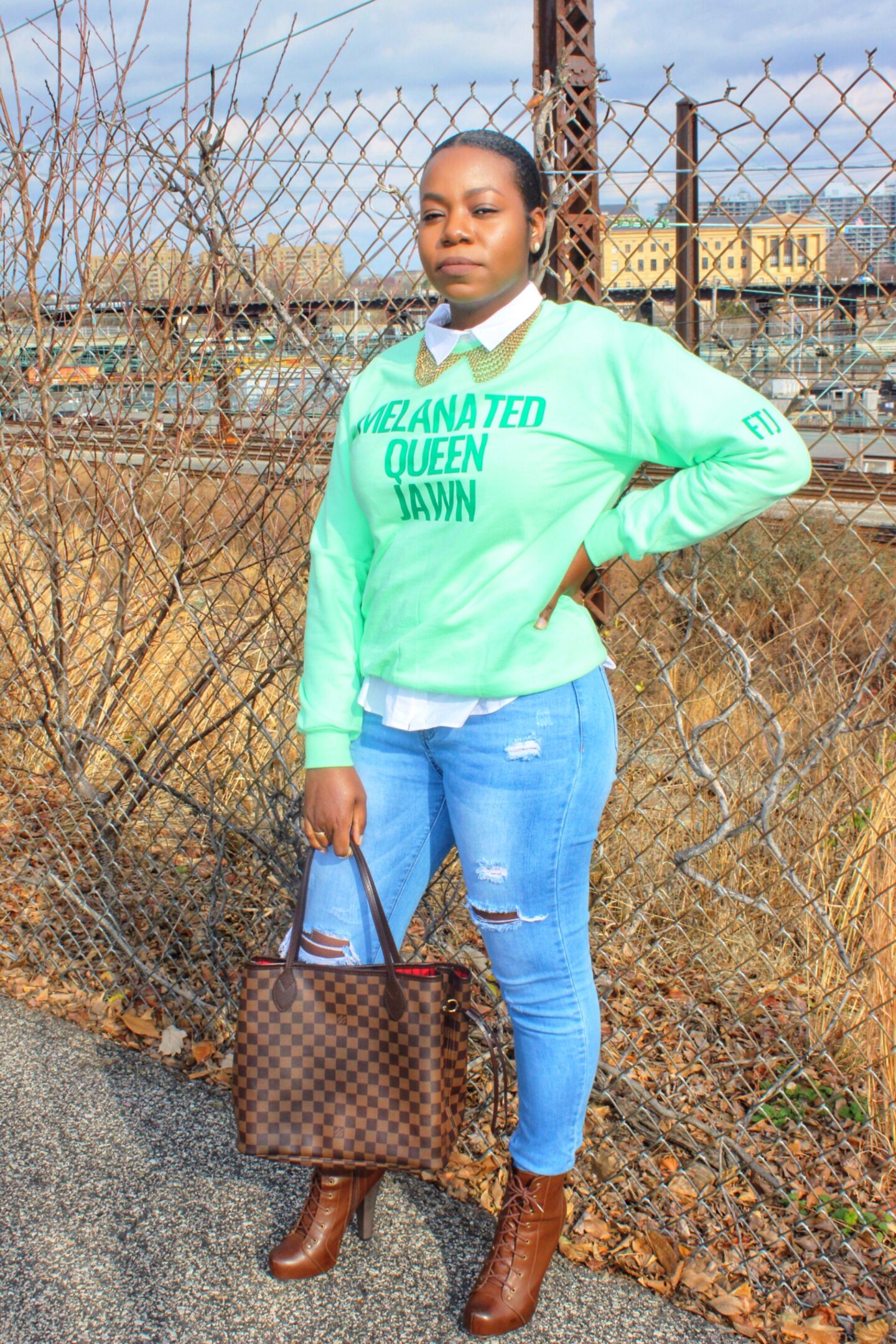 After seeing this sweatshirt on a coworker I knew I had to have it! I don't mean to sound conceited but I KNEW this color would look BEAUTIFUL on my chocolate skin.
While talking to my coworker, I found out For The Jawns was created by a Black woman AND a portion of the proceeds benefits at risk youth in Philadelphia through their partnership with Elizabeth Ann Coalition Against Domestic Abuse (EACADA). So purchasing this sweatshirt also made me a #PhilanthropistJawn! What's better than looking cute AND helping your community!?!
"Jawn /jôn/ (n): a beautiful, intelligent, unapologetic boss living in her purpose." – For The Jawns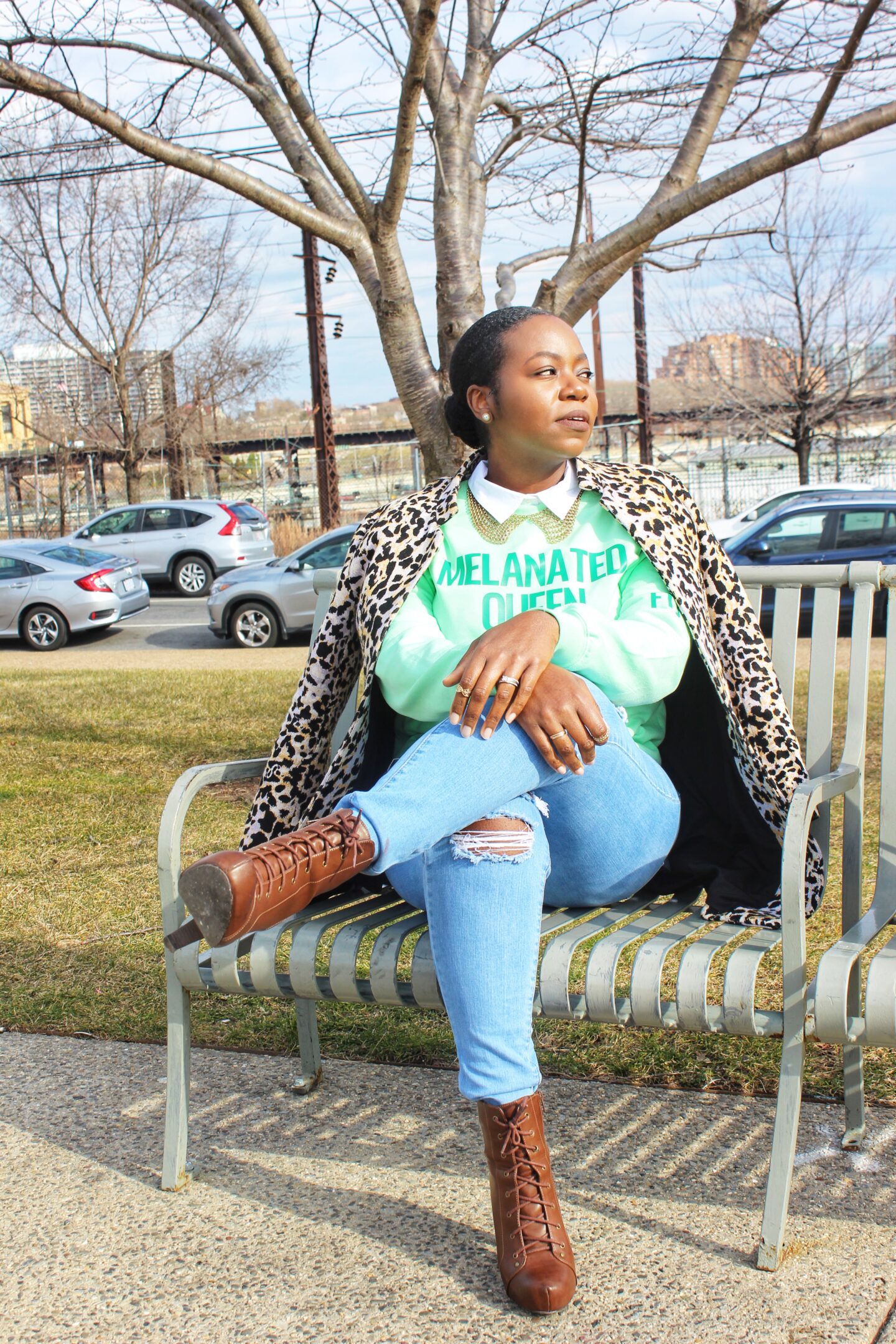 While visiting the site I saw an option to customize the sweatshirt. I just knew it was God telling me to be a whole Jawn…lol. To put my brand, Melisa Nicole, ALL the way out there. Like literally on my back! So people can know who ya girl is out here in these Philly streets! OKAY!
This year I'm determined to be more consistent and focused on my blog and social media efforts, so I decided, I might as well go all in and represent my brand.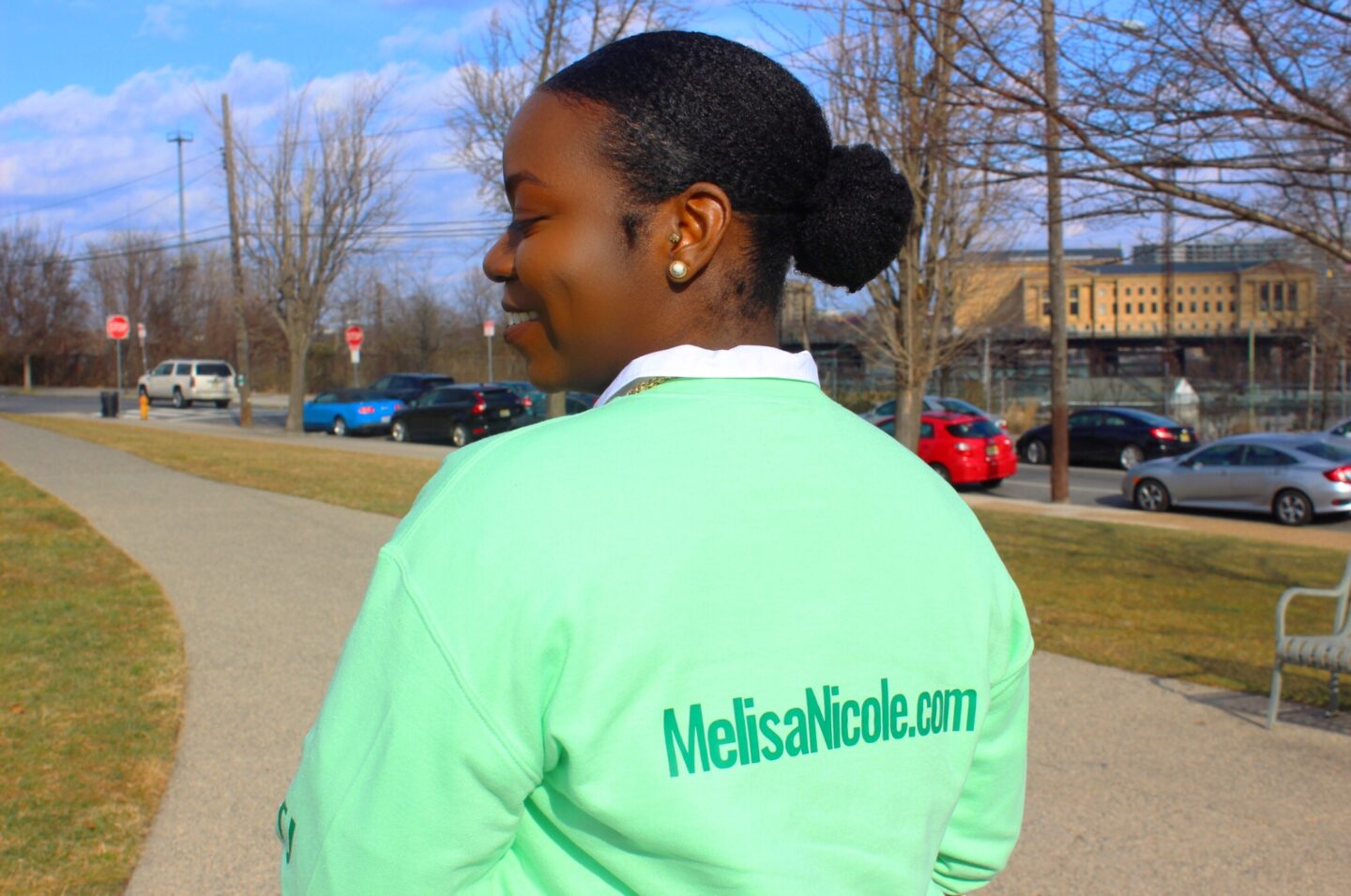 Be sure to check out For the Jawns and support a brand with a cause.
Where are YOU from? What city and/or state are you reppin'?
Leave a comment below!