A year ago today, I had the pleasure of being in my best friend's, Lyse, photoshoot for her FIRST product launch, The Curly Cape. I was so excited and proud (and I still am!) of my best friend for taking the leap into entrepreneurship. It was truly an honor to be asked to be apart of her new venture!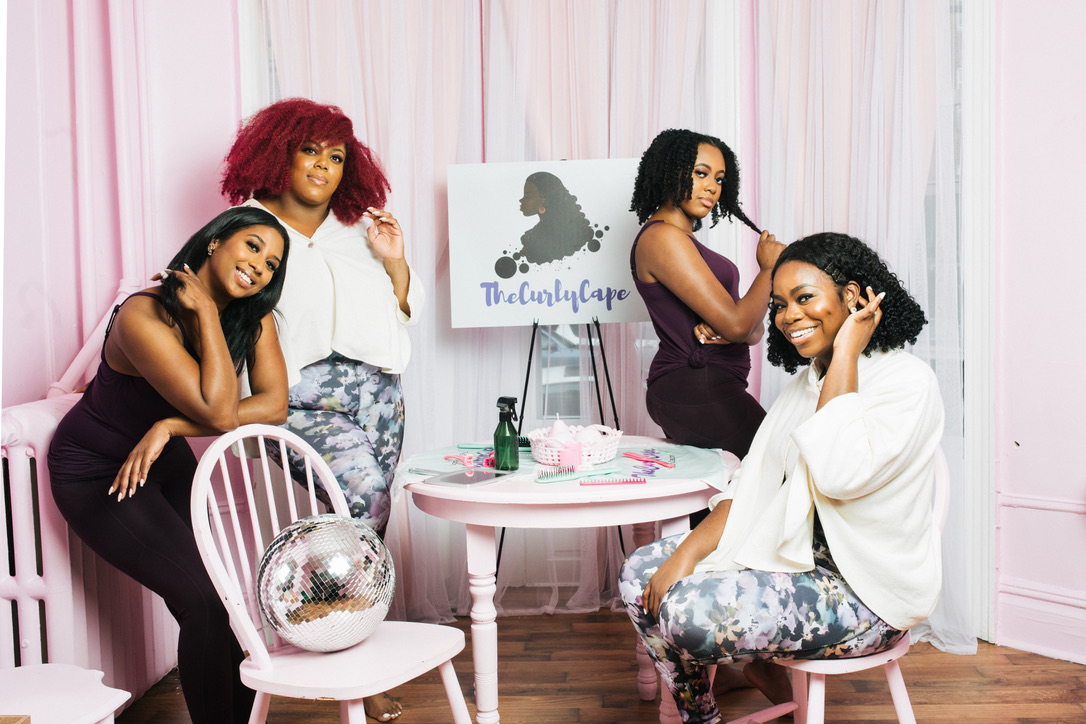 As with most professional photoshoots it started EARLY. Even earlier for me because Husbae and I were driving from Philly to New York, the morning of the shoot. Once there, we met up with the Cape'r in Chief, Lyse, and the other Cape Cuties! The day started around 6am with makeup being the first stop! We got our faces painted by Cindy Bonema.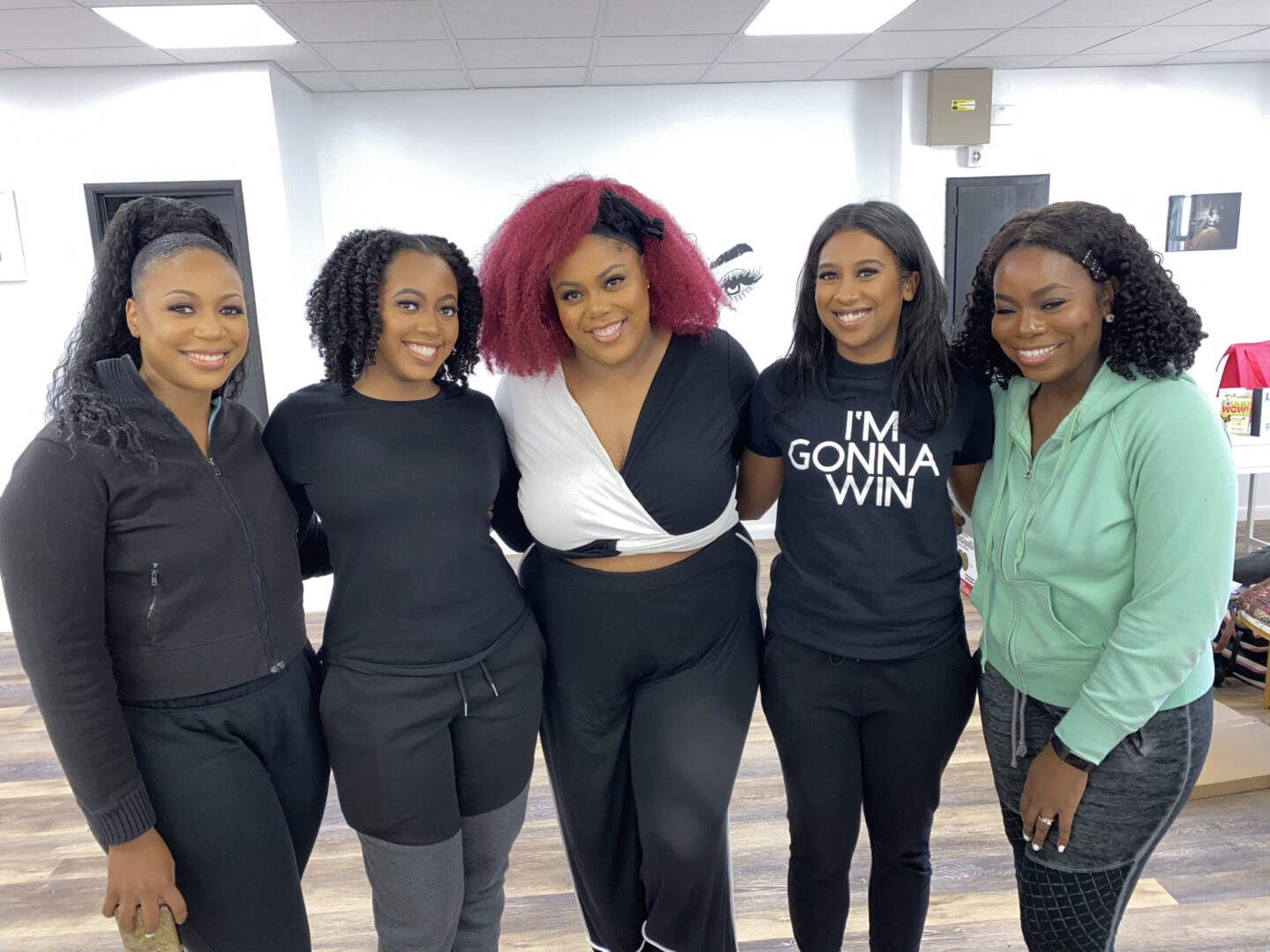 The concept of the photoshoot was sooooooooo CUTE! OKAY! If you know me in real life, you know I LOVE to be in photos (in my head, I'm a model lol)! It was held at NY Pink Studio. The entire studio is pink, giving you all the girly girl vibes. It had cute accents taking me back to my childhood with the fake money and a rotary dial phone. It felt like a little girl's dream sleepover. Thus making it very nostalgic, especially since Lyse was the first person to invite me to a sleepover as a child. MEMORIES! The shoot was so fun and the other Cape Cuties were so nice and friendly!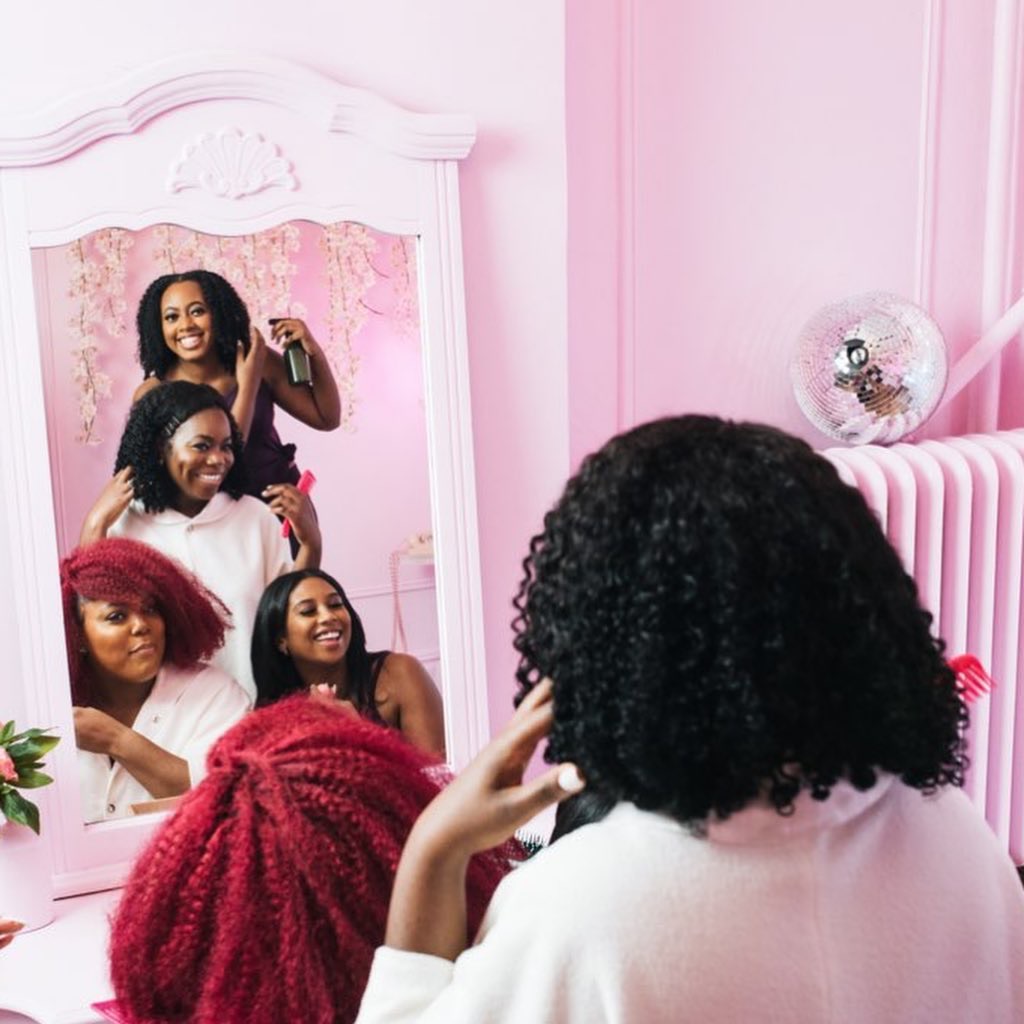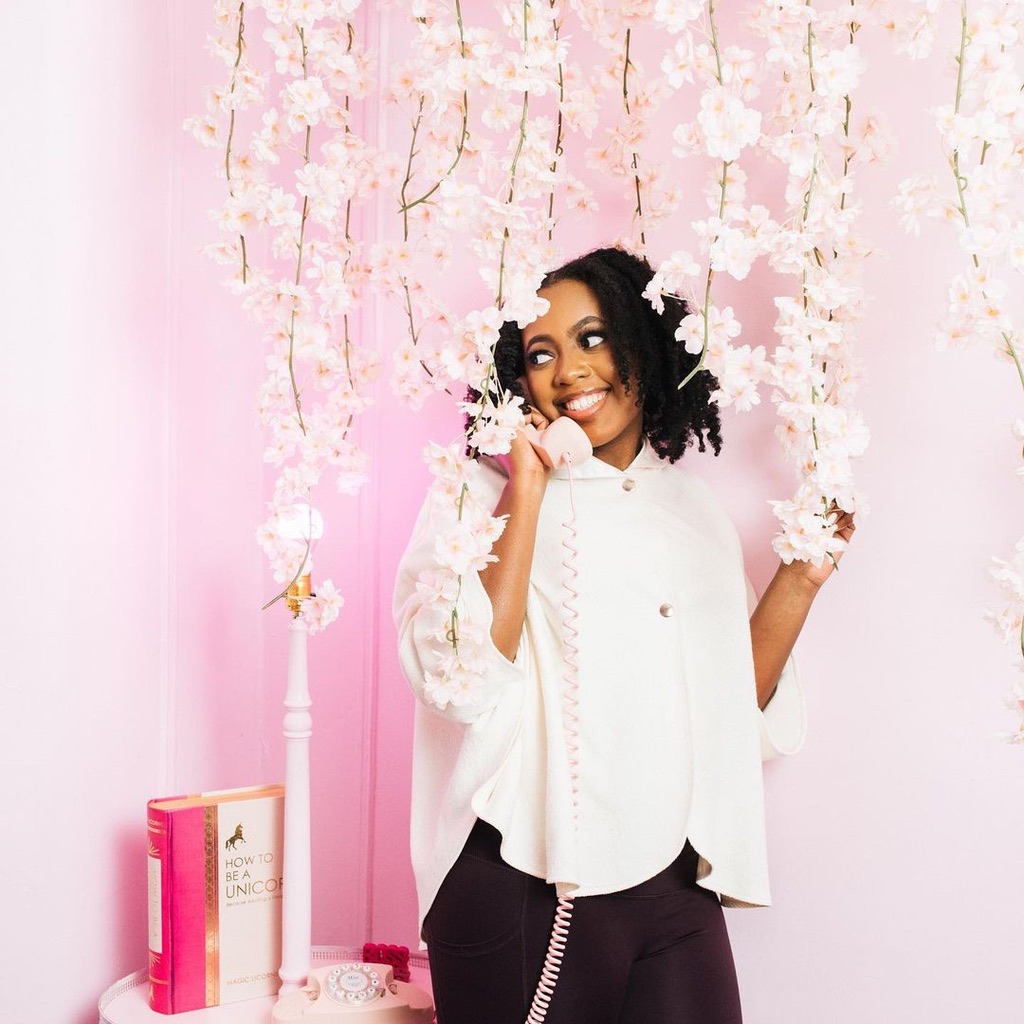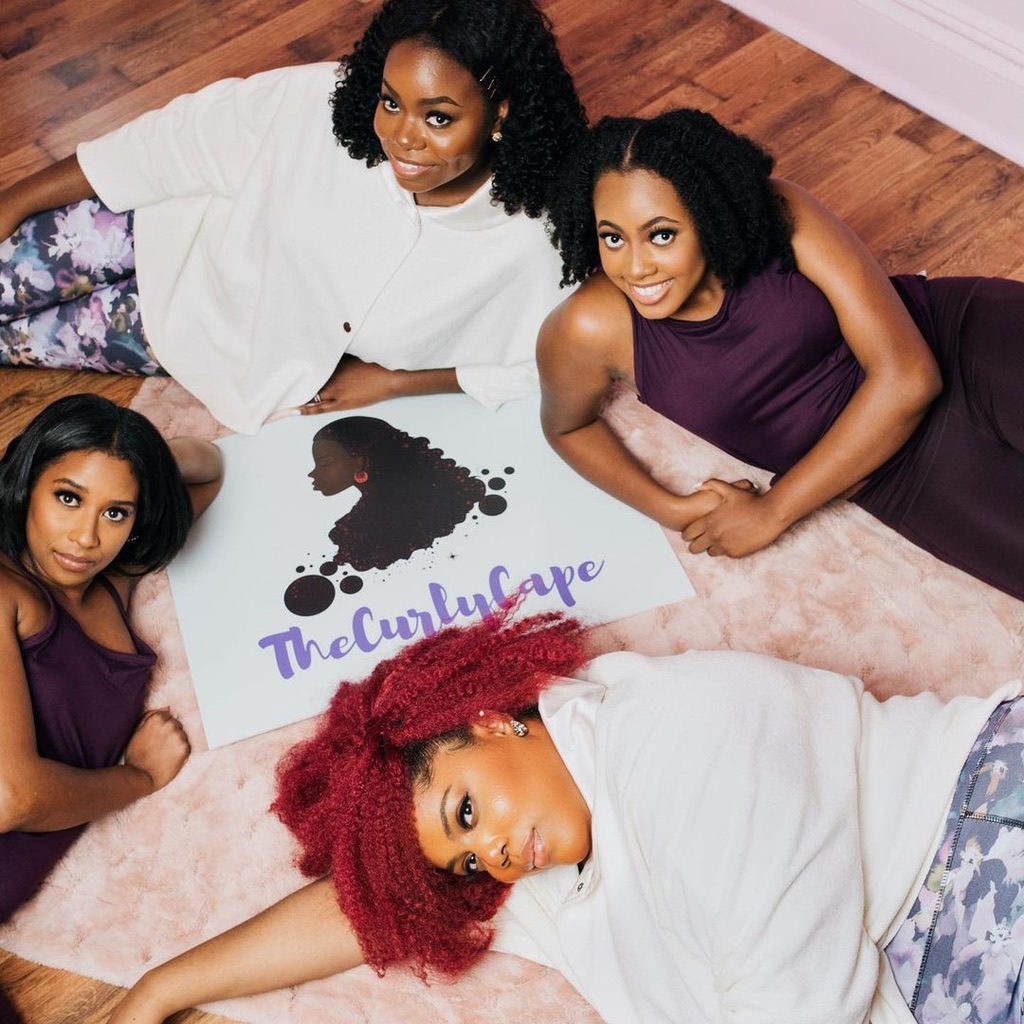 The photoshoot was done by Kirra Cheers. Kirra did an amazing job! She captured ALOT of photos in a short span of time. She was professional and had great ideas on poses! Husbae was also there as videographer taking behind the scenes footage. I love him so! He's so supportive in all my endeavors.
"The Curly Cape is a PATENT PENDING Beauty Accessory made to protect your skin and clothes from water, liquid products and make-up products used for the hair and face. This product is the only beauty cape that is machine washable, durable, comfortable and most importantly absorbent. With The Curly Cape, you no longer have to worry about what to wear as you 'Maintain Your Mane' or 'Blend Your Beat'."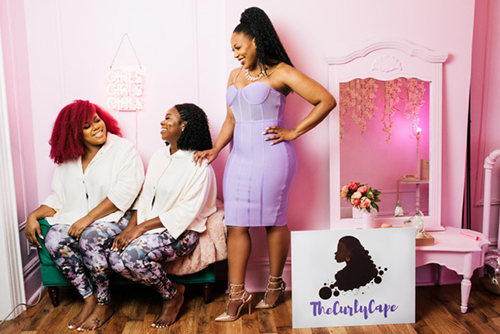 The Curly Cape is a product you never knew you needed until you actually have it. SO! Go ahead girl, go on and buy you a cape, or two or three! Trust me, you won't be disappointed.
If you still need more convincing, The Curly Cape, has been featured in Essence, Hype Hair and Sheen. The streets have spoken!
If you are interested in hearing more about how The Curly Cape went from an idea to a manufactured product check out their YouTube Channel here.
The Curly Cape comes in 3 colors as displayed below:
Red Light Special, their signature color Purple Reign and All Black Everything.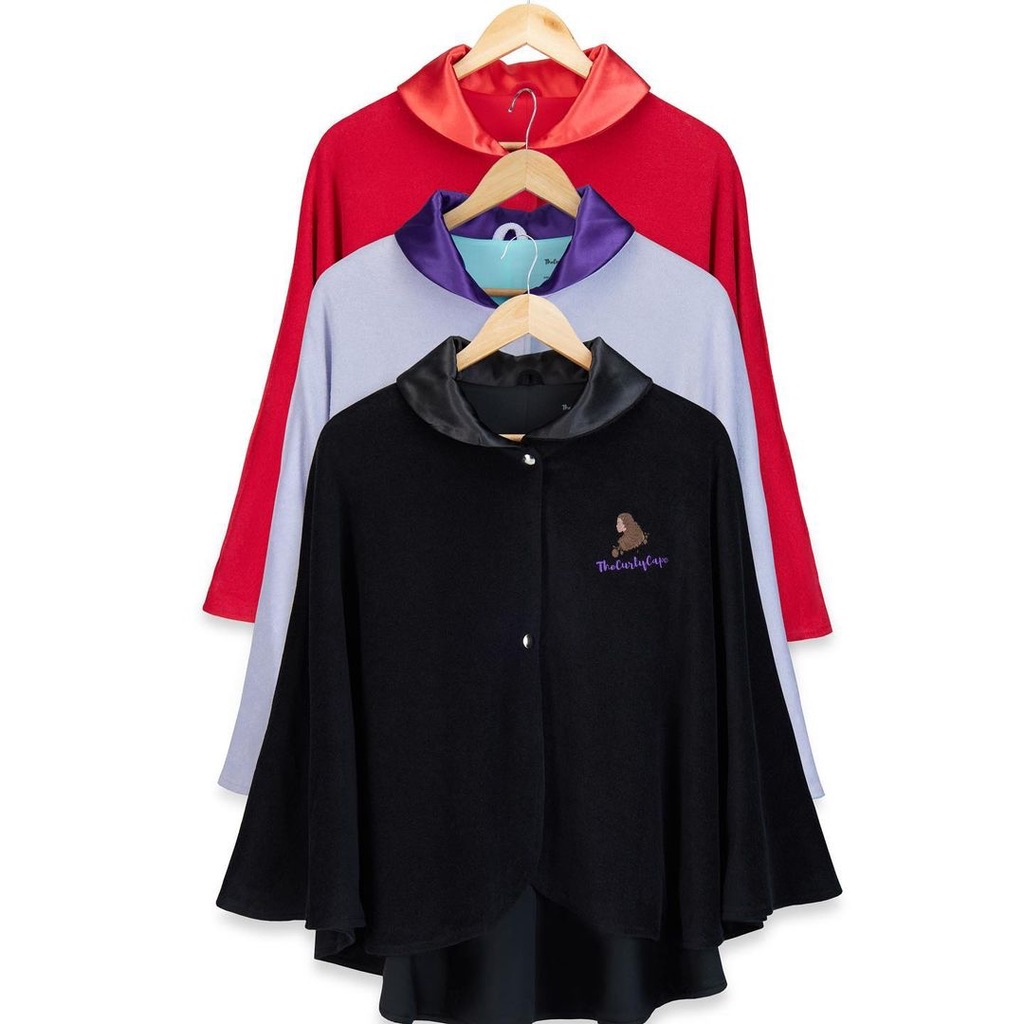 Photoshoot Photo Credit: Kirra Cheers
Product Shots: Isa Aydin
Let's chat in the comments! Are you a brand ambassador? Have you purchased The Curly Cape?